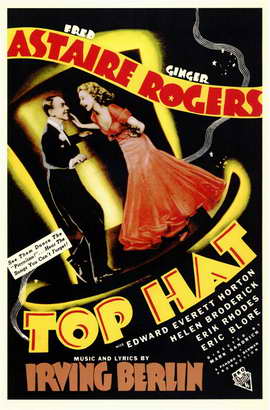 Diablo Ballet Dance on Film Presents: Top Hat
Top Hat is a 1935 screwball musical comedy film with Fred Astaire and Ginger Rogers.
Friday, July 14 at 6:30 PM
3491 Mt. Diablo Blvd, Lafayette, CA 94549
MAP >
OPEN: Monday - Thursday, 10:00 a.m. - 8:00 p.m.
Friday & Saturday, 10:00 a.m. - 5:00 p.m.
Sunday, 1:00 p.m. - 5:00 p.m.
Sign up for our newsletter to learn about all upcoming Library events.


MakerFest 2015
Saturday, July 25: Spend a day at the Lafayette Library and Learning Center celebrating makers in our community! Demonstrations for all ages including: 3D printing, air-powered rocketry, Lego Robotics, DIY Instruments, book art, so much more.